While attending tonight's State of the County event for Macomb County at the Macomb Center for the Performing Arts, I was again impressed and inspired by Macomb County Executive
Mark Hackel
. He does a phenomenal job presenting and you can tell how much he truly loves Macomb County. This in turn, reminded me of all the great things I love about Macomb County, too.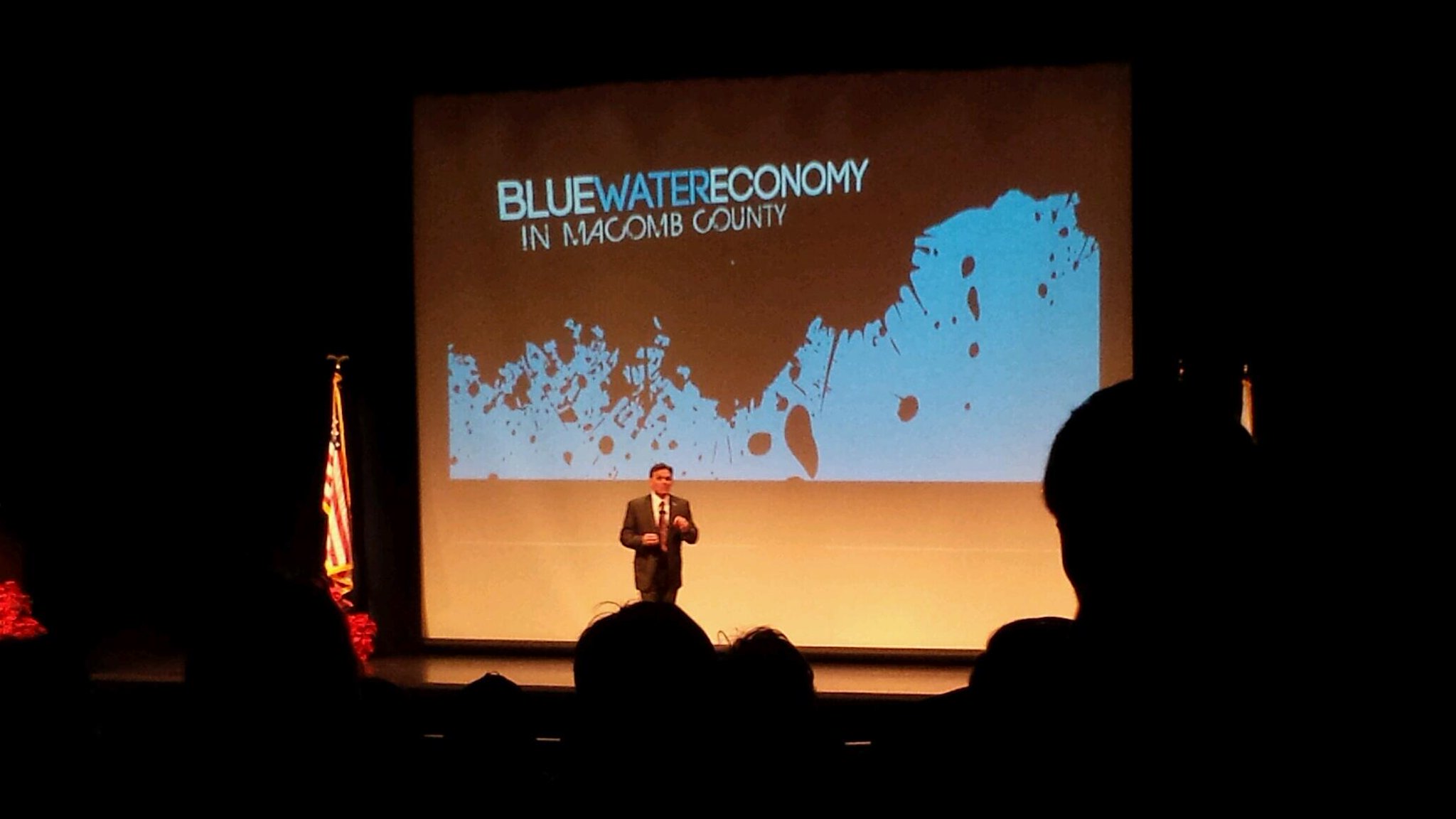 Via Twitter:


@

MarkHackel

Make Macomb your Home!

#

Macombsoc

#

speech pic.twitter.

r great county. There is a lot of growth and new opportunities. Our county has a balanced budget. We have a strong County Leadership Team. And we have many businesses in the area celebrating achievements and milestones.
Plus on a local level, there was even a feature of my hometown with the mayor of Fraser in the opening slideshow. And a mention of many local companies including Mt. Clemens based
HunchFree
and
Partridge Creek Mall
. Plus a nice mention of Walsh College as the largest destination for business students transferring from Macomb Community College. (full disclosure: I work for Walsh so this was really cool to hear!)
After the event, there was a networking reception combined with a "Taste of Macomb" event, where you could sample foods from area restaurants while mingling with attendees.
If you live or work in Macomb County, this is an event you should plan to attend. It's held once a year in December and a great way to learn more about all the great things that Macomb County has to offer. You can learn more at
http://www.makemacombyourhome.com/
.
Were you there? If so, did you get some
Achatz Pie
before they ran out?